Microsoft 365 / Office 365 Consultants - Canada & USA
We have the depth needed to support large, complex deployments Across Canada, Usa and Europe.
Endeavour is Microsoft GOLD Certified for Microsoft 365 and Office 365 cloud migrations, Office 365 integration and advanced Security & Cloud administration
The core to Endeavour's Microsoft 365 / Office 365 consulting services include:
Helping clients choose the right subscription licenses

Determining the best approach for migrating to the Office 365 cloud (from Exchange, Lotus Notes, GroupWise, Box, Gmail and other Email, Calendar and Document storage solutions.)

Setting up secure policies for the management of user, Anti-spam and anti-phishing

Embarking on strategies for increase user adoption of Microsoft Teams, OneDrive, SharePoint Online and other collaboration tools

Integration of Office365 Microsoft Teams with cloud hosted VoIP phone systems

Cross-Canada coverage supporting Atlantic Canada, Quebec, Ontario, The Prairies and West Coast.

Cross-United States of America coverage supporting coast to coast for Microsoft 365.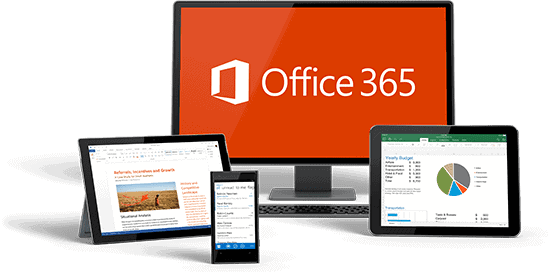 ---
Need to bring your work phone home? Need a professional auto attendant? Look at our VoIP Phone recommendations.
Endeavour Solutions Inc. has been working with Microsoft 365 since its inception to help clients move their business applications to the cloud, starting with Microsoft Exchange Online for email, Calendar and Contacts. As Microsoft Office 365 has evolved over the years, Endeavour's consultants have assisted in migrating documents to SharePoint Online, OneDrive and Teams, (replacing Skype for Business) and advanced Security (Azure Active Directory) provisions.
Our Microsoft Cloud consultants (Gold Certified) will work with you through our recommended 3 step process, starting with pre-sales support, Office 365 Migration and post migration support. There are a variety of check-points and milestones along the way to ensure the safety of your data and minimal disruption to your end-users. We don't recommend doing your migration inhouse, leverage our skills and experience to ensure your Office 365 Cloud migration is completed smoothly with our "no downtime" guarantee.
We have specialized consultants with multiple certifications across the whole suite of Microsoft products. Whether your project requires Microsoft Azure or configuration, integration and support our friendly team are on hand to be your knowledge experts..
See the latest in Microsoft Teams - Together Mode for group meetings
Office 365 Integrated with Microsoft Dynamics 365 Sales to drive productivity.
Contact us today for a competitive quote
Steve Ewing
Vice President - CRM, ERP, & Cloud
Contact Steve and his team to talk about your Business Needs.
"Let's find a fit between your needs and our Professional Services for Microsoft CRM, ERP, & Cloud solutions."